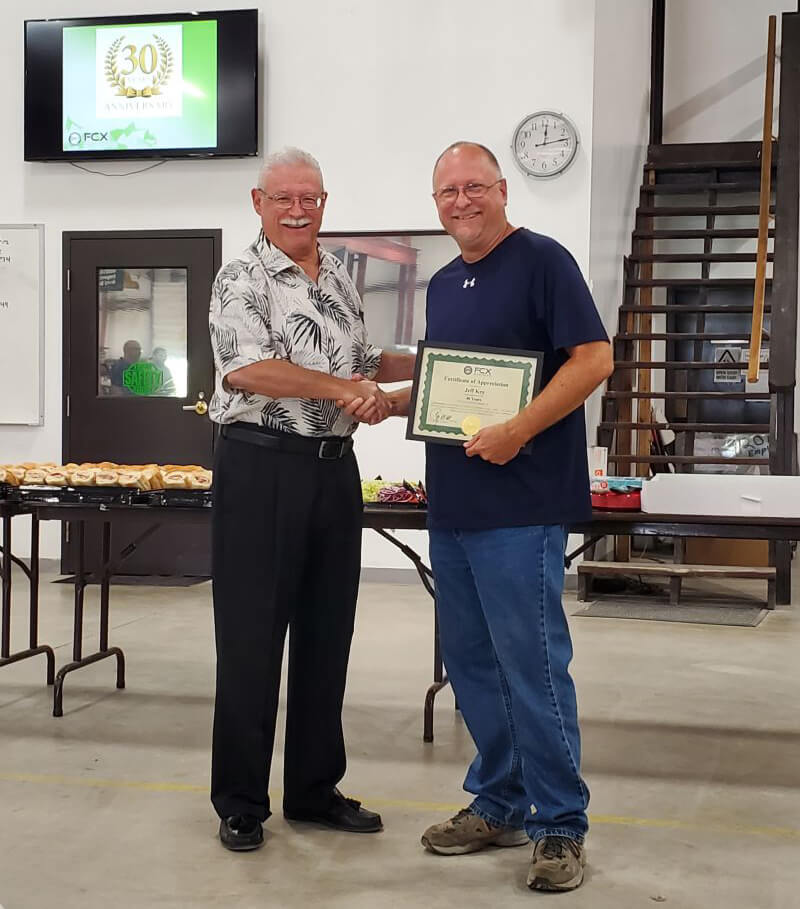 Craig Walker (left), FCX President and CEO, presents a Certificate of Appreciation to Jeff Key (right).
Jeff Key recently marked 30 years of service with FCX Systems, Inc., a leading manufacturer of frequency converters based in Morgantown.
The company held a luncheon in honor of Key's milestone on July 22. In recognition of his dedicated service to FCX and its customers, Key received a certificate and gift of appreciation.
Key began employment with FCX on July 22, 1991, following eight years with the United States Coast Guard. His experience at FCX landed him a hands-on role, manufacturing power converters in the Production department and eventually in positions within FCX's Testing and QC departments.
Key's direct knowledge of FCX Systems' products lead him to his current position: sourcing quality components in the company's Purchasing department.
"Jeff is an indispensable part of our FCX team," says Craig Walker, FCX President and CEO. "His experience is invaluable toward fulfilling our mission of providing the best power conversion equipment available to our customers."
Key lives in Bobtown, Pa.