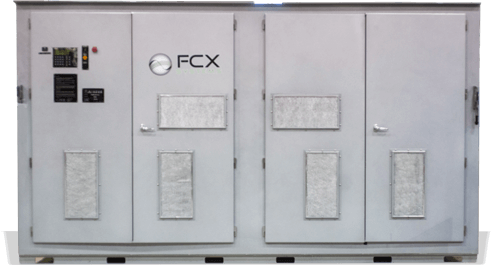 CUSTOM PRODUCTS
FCX custom-designs and custom-manufactures power conversions systems that meet–or exceed–end-user specifications for laboratory, industrial and environmental applications.
On a daily basis, we put our drive and experience to work to solve new problems. Meeting a project's specialized needs–from small (30KVA) to large (2MVA+)–is a hallmark of FCX Systems' approach to producing custom power conversion systems for our clients.
Knowing our business so thoroughly means we can accommodate special requirements that include:
Frequency Conversion Range
Output Power (up to 2MVA
Number of Outputs
Enclosure Form Factor
EMI/EMC Shielding
With more than 150 years of power generation / frequency conversion expertise in-house, FCX Systems has the capacity to respond to inquiries anywhere in the world. This adds up to a level of performance in power conversion production that only FCX Systems can offer.
Frequency Conversion Range

Output Power up to 2MVA

Number of Outputs

Enclosure Form Factor

EMI/EMC Shielding

30KVA to 2MKV+