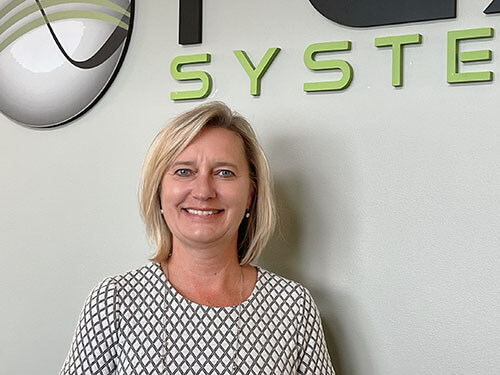 Christine Murphy has been named president of FCX Systems where she has worked for twelve years. She joined the company in 2010 as a controller, was promoted to Chief Financial Officer in November 2014 and named Chief Operating Officer in 2021. She is the third president of FCX Systems and the first woman to be named president of the firm.
"Having worked with Christine for nearly 25 years, I have seen firsthand her acceptance of every new challenge with enthusiasm and a driven desire to learn and expand her knowledge and experience," said Craig Walker, Chief Executive Officer for FCX Systems, Inc. "She is both a wise and well-suited choice to continue and grow the legacy of FCX Systems as its President."
Murphy is a graduate of Fairmont State University with a Bachelor of Science in Accounting. Upon graduation, she joined the West Virginia University Foundation as an account assistant. While with the Foundation, she continuously excelled in the organization, rising to the level of assistant controller. "I am honored and excited for this opportunity to continue the legacy of FCX Systems. We have a great company with dedicated and loyal employees. I am looking forward to the challenge and taking this company to the next level," said Murphy.
She will succeed Craig Walker, who will continue in his role as Chief Executive Officer at FCX Systems. "I would like to join everyone in congratulating Christine, along with Craig, and the staff at FCX as we work through this transition," said Mark Nesselroad, Board of Directors Member at FCX Systems, Inc. "The team at FCX is very important in the overall success of the company, and I look forward to Christine's increased leadership role moving forward into the future."
Founded in 1987, FCX designs and manufactures solid-state frequency converters and ground power support for aviation, commercial, military, and shore industries around the world. At FCX's headquarters in Morgantown, W.Va., the design, manufacturing, and testing of every piece of equipment are all performed in-house under strict quality control standards for maximum reliability and performance.
Today, FCX employs 70 personnel and has placed units throughout the U.S. and in more than 80 countries on all seven continents.