On April 27th, Keith Whiteman's 35th anniversary with FCX was recognized and celebrated.
Keith was hired as the first employee at FCX while working with the organization's five co-founders. He started as a CAD System Manager and has served in several positions at FCX.
More specifically, Keith has successfully taken on the former roles of IT System Administrator, Project Engineer, Research & Development Engineer, and Testing Manager. He is currently the Programming Manager.
We congratulate and thank Keith for being an essential part of FCX as he consistently works hard, serving as a versatile team player.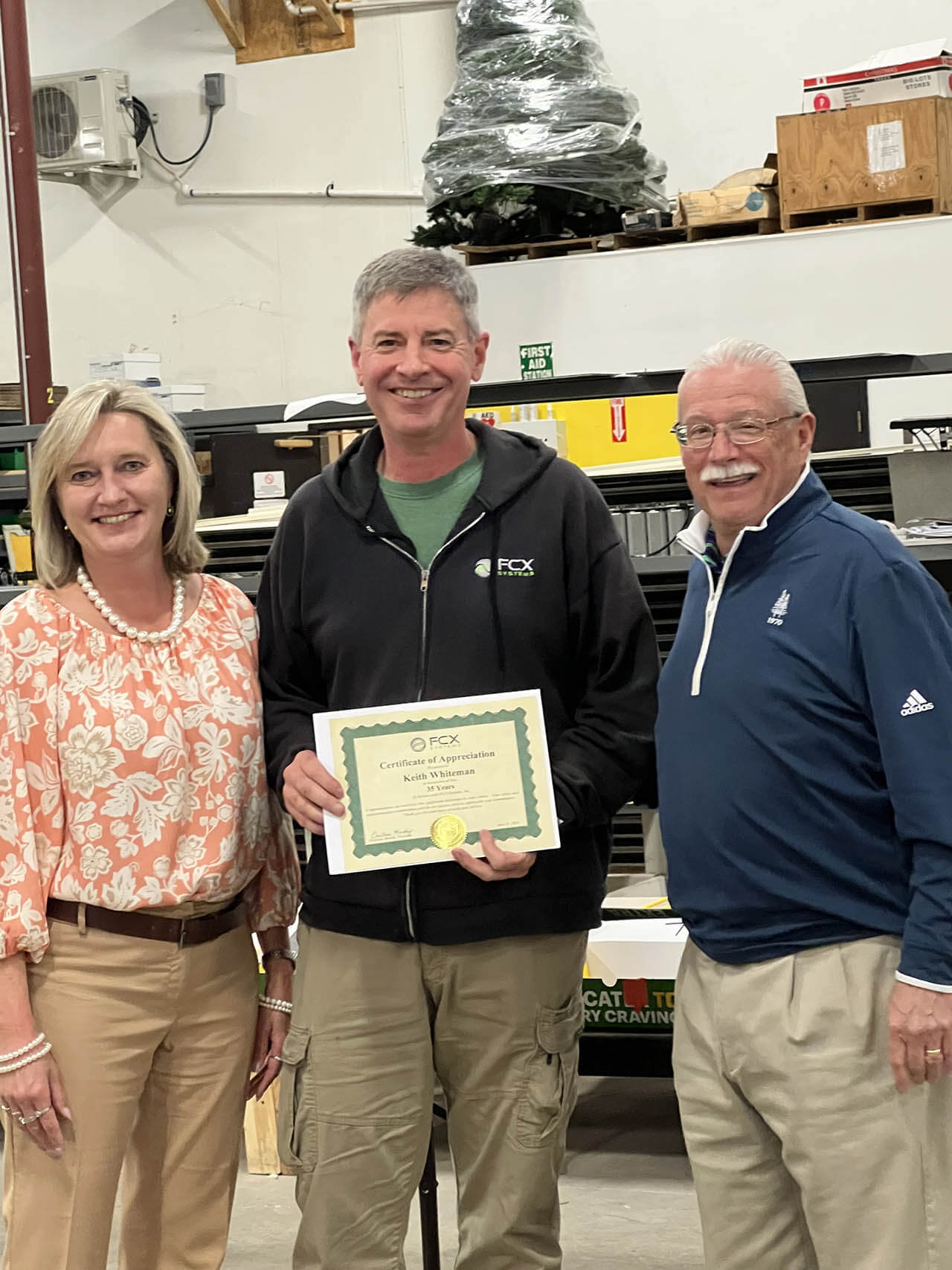 Pictured left to right: Christine Murphy (President), Keith Whiteman (Programming Manager), Craig Walker (Chief Executive Officer)