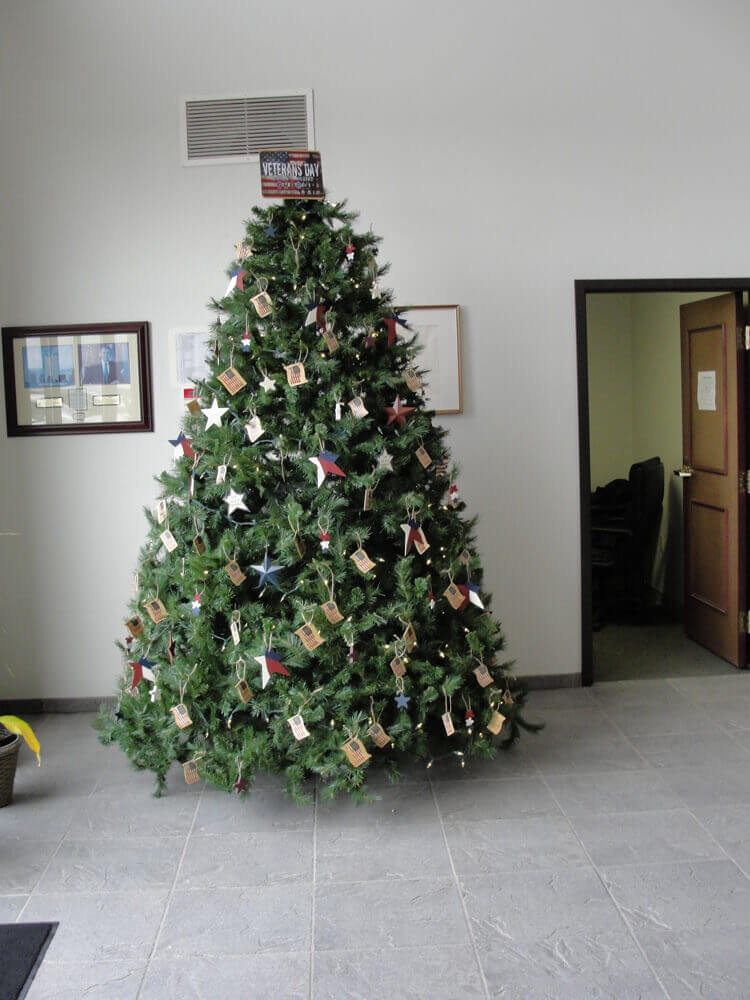 On Friday, November 10, FCX Systems in Morgantown, WV–the world's leading manufacturer of solid-state frequency converters, ground power support (GSE) and custom power conversion solutions–hosted a Veteran's Day breakfast to honor the men and women who have served and are currently serving.
Within the FCX team, there are seven total employees who are veterans. These veterans' served in the U.S. Army, Coast Guard, Navy, and the Marines.
To give back for their service, and as a way to say thanks, FCX Systems held a Veteran's Day breakfast catered by Bob Evans and invited family members of veterans to attend. The FCX Co-founder and Owner, Allen Wright, also said a prayer before breakfast began.
FCX welcomed employees and their families by decorating a tree in their lobby, which displayed wooden flags with names of all employees who are veterans. They also listed out employee family members that have also served.
Everyone at FCX, both employees and guests, enjoyed their morning recognizing veterans, meeting new individuals, and sharing stories.
FCX Systems looks forward to their upcoming company events and activities in the year ahead!