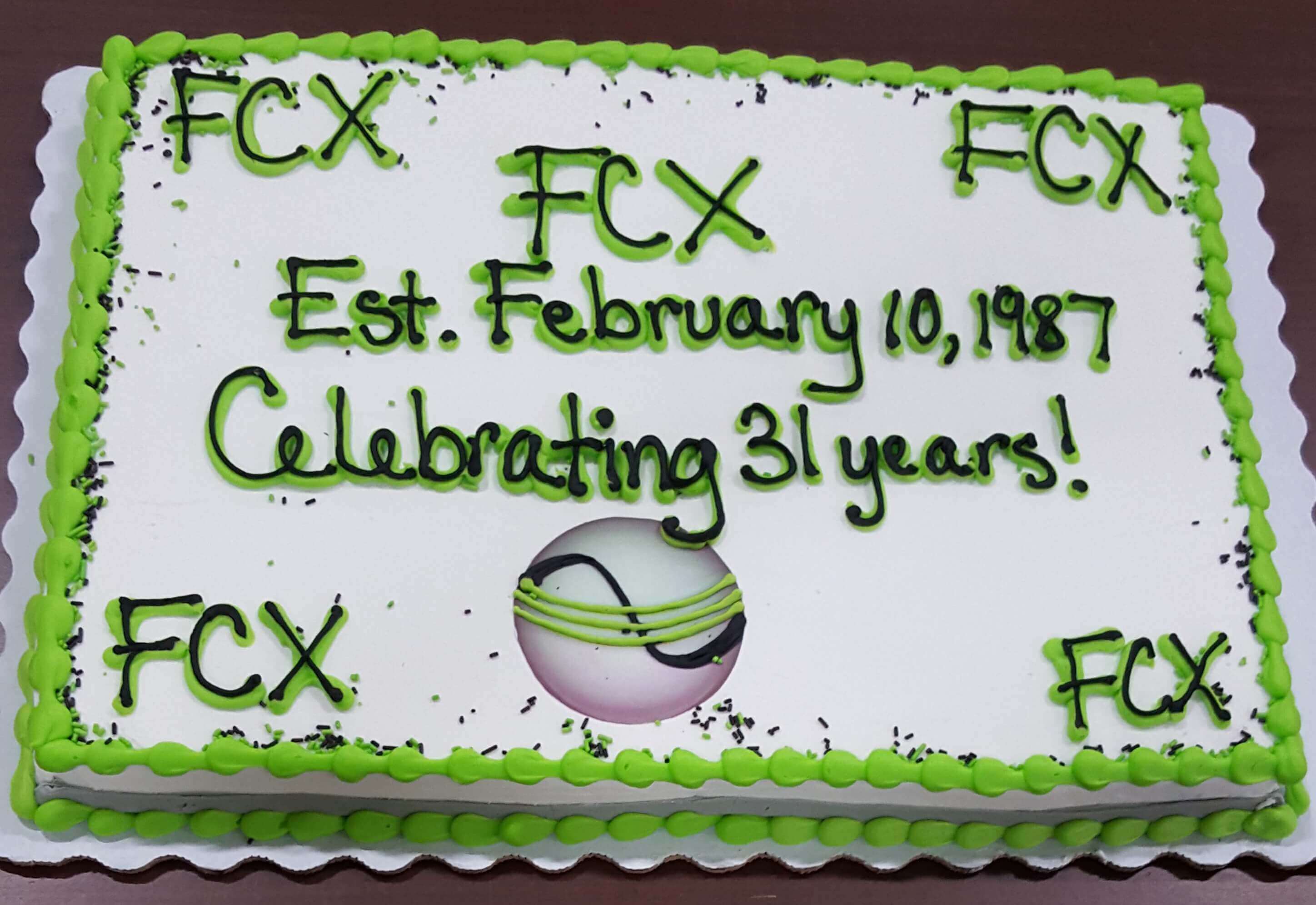 On Thursday, February 8, FCX Systems in Morgantown, WV–the world's leading manufacturer of solid-state frequency converters, ground power support (GSE) and custom power conversion solutions–celebrated 31 years in business.
Since the anniversary date fell on a weekend–Saturday, February 10–FCX hosted a celebration luncheon at their headquarters with the entire FCX team. During the luncheon, FCX commemorated their 31 years of accomplishments and recognized eight employees who had milestone anniversaries in 2017.
FCX employees who received recognition for their years of service include: Terry Meadows, Judy Sindledecker, and Henry Hamrick with 20 years; James Webb and Tim Towns with 15 years; Brice Shay and Jeff Jessen with 10 years; and Stefanie McMillan with five years.
Everyone at FCX enjoyed their afternoon celebrating another year in the books, showcasing employees, and sharing 31 years of memories.
FCX Systems looks forward to their year ahead, as well as upcoming company events and activities.