Jane Baker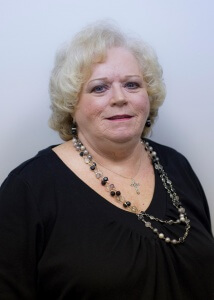 If you ever need assistance on how to do something, this individual is the person that everyone counts on to resolve the problem and get the job done. This individual is the go-to person for all facets of FCX. This individual knows the system inside and out – from creating bills of materials, to ordering parts, to receiving parts, to entering time sheets, to tracking inventory, to creating part numbers, to shipping parts, to creating sales orders, to issuing parts, to creating RMA's, to building units, to building boards, and so on…  You name it, this person has done it!
Although this individual's knowledge and understanding of all areas of FCX is a great asset to the Company, her role at FCX goes beyond her knowledge.  This individual is compassionate to all those around her and she will do whatever she can to help others.  This individual may come across as a drill sergeant with a heart of gold.  
Now, if you have not figured out who the employee for the month of October is—here is a small hint.  "James Webb, please call extension 2125." Yes, the employee for the month of October is our one and only JANE BAKER!
Congratulations and thanks for all that you do!