Stefanie McMillen

Finance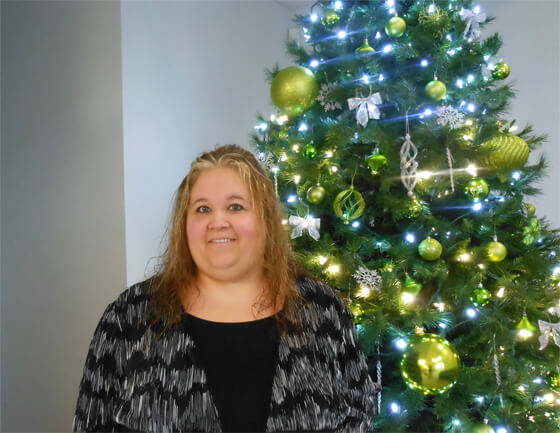 From the time that Stefanie steps foot into our building until it's time to leave, one descriptive constant for her is –BUSY! You can tell this just from looking at her desk. From receiving daily phone calls from persistent vendors, receiving and entering stacks of invoices, dealing with credit card issues, issuing/mailing payments, and always stepping up to the plate to do those "special" duties as assigned—she continues to remain calm, pleasant and gets the job done.
Being in Accounts Payable, Stefanie is on the front line of dealing with vendor inquiries by phone, email, and in person which has been quite a challenge over the last several months. As stressful as this can be, she manages to be patient, polite, and helpful.
To elaborate on the "special" duties as assigned, Stefanie is the go to individual when something special needs to be done–from designing/making decorations for the holiday tree, creating flyers, planning and organizing events—she is always willing to go above and beyond the call of duty. Stefanie is an extremely artistic, creative and talented individual.
Stefanie is dedicated, hard-working, helpful, cooperative, and kind. FCX is fortunate and thankful to have Stefanie as an employee.