Warren Youger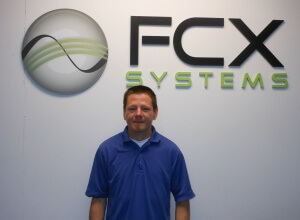 Although this individual has not been with FCX for a long period of time, he has – in a relatively short period – made and continues to make substantial contributions to the ongoing success of our Company.  From his first day to today, his work ethic and attention to detail has been consistently outstanding.  When given a task to complete, he makes sure it is done right and promptly.
He actually "tried out" for the FCX team through a temporary services appointment and used that opportunity to easily convince us he was a "keeper" and was named a permanent employee as soon as was possible.
Today, he has become one of the "voices of FCX" as he handles numerous calls and requests by telephone from our existing and new customers needing critical parts for their respective operations.  He strives and succeeds at being very responsive to those needs and sees the order through to the end.
He is, indeed, an appreciated ambassador for our company and has gained respect from his co-workers here at FCX and from the many customers that he deals with on a daily basis.
Thanks for all you do Warren Youger and congratulations for being named FCX's April 2016 Employee of the Month.